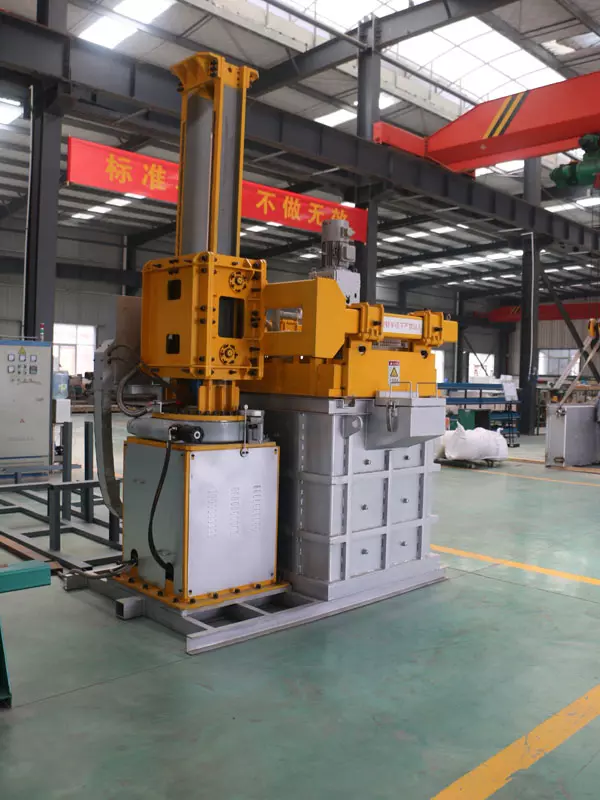 Parameter of degassing unit

The online degassing unit is mainly used for removing hydrogen contained in molten aluminum, also it is used to remove other residues (mainly alkali metals).
The online degassing unit is based on the principle of gas suspension which injects inert gas or a mixture of inert gas and chlorine gas into molten aluminum from the bottom through the hollow part of the rotor and is broken into uniformly dispersed tiny bubbles by the rotor, and the tiny bubbles rise to the surface of the molten aluminum, The following work is done during the ascent of the micro-bubbles
Hydrogen is adsorbed into the bubbles and discharged out of the molten aluminum
Alkali metals are eliminated by chemically reacting with chlorine gas (forming chlorides)
Inclusions are trapped by air bubbles and then rise to the surface of the molten aluminum to form dross.
Advantages:
1. Stayed on the project until all challenges were overcome to customers' complete satisfaction.
2. High efficiency.
3. Stable operating: Adtech has more than 100 units operating worldwide.
4. Automatic operating with PCL system and remote operating of Internet of things.
On-line degassing unit is installed between the furnace and the filtration equipment. It is used to remove hydrogen and other residues contained in molten aluminum and its alloys that affect its quality and mechanical properties. It has a dual function: handling and heating.
Mainly used for aluminum liquid purification of high-precision aluminum products, such as computer hard disks, photosensitive drums of color and black and white copiers, micron aluminum foil wool, PS board base for printing, can making materials, aircraft landing gear (intercrystalline high-strength aluminum material), Jet turbine engine fan blades and other products.
Black bubbles on the face of the aluminum