What is the ceramic foam filter?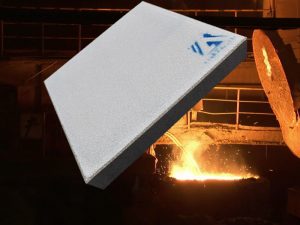 The smelting of aluminum alloy is an important part of aluminum alloy processing, which is reflected in the alloying, purification, and refinement processing technology of the smelting process. The removal of non-metallic inclusions in the aluminum alloy melt by flux treatment in the furnace and filtration of foam ceramics outside the furnace has long been an important means of aluminum liquid purification.
The ceramic foam filter is a porous ceramic product with an open porosity of "80% to 90%", a density of "0.3g/cm3 to 0.6g/cm3", a unique three-dimensional network framework, and a structure of interpenetrating pores. The earliest foam ceramic filter was %)'P, which was successfully developed by Mollard F.R and Davison. N of Consolidated Aluminum Company in the United States and used in aluminum alloy casting systems, and published their research results at the American Foundry Annual Conference in April 1980. Since then, ceramic foam filters material has been researched and developed around the world and is widely used in the metallurgical industry.
The production of the ceramic foam filter generally uses a three-dimensional network structure and organic foam plastic with connected pores as a carrier, immersed in a special ceramic slurry with thixotropy, and adopts a special rolling process to make the ceramic slurry uniform. It is applied to the skeleton of the carrier, then dried and cured, and then fired at high temperature.