Parameters of ceramic fibre rope

Ceramic fibre rope also called ceramic rope, or insulation rope is a rope-shaped refractory fiber product, it is woven from fibers. Refractory fiber rope is mainly used as high-temperature sealing material, it can replace asbestos rope, so as to prevent environmental pollution. Refractory fiber rope can also manufacture products of different specifications, such as nets and cloth. Insulation rope is an excellent refractory sealing material. It has the advantages of a lightweight, high-temperature resistance, small heat capacity, good thermal insulation performance, good high-temperature thermal insulation, and no toxicity.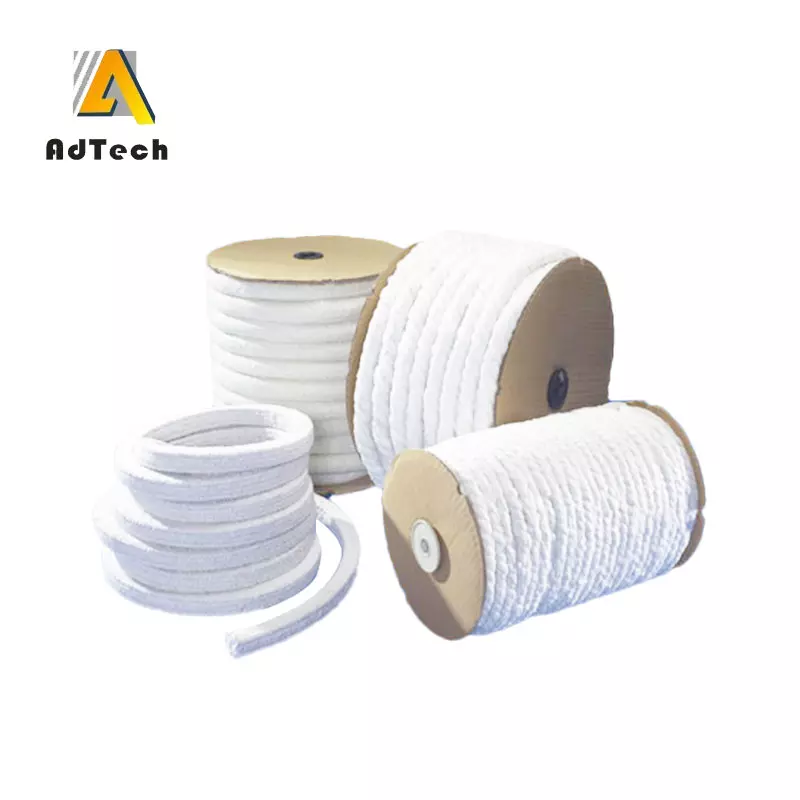 Ceramic Fiber Rope
Features of High-Temperature Rope
New low-carbon, energy-saving, environmentally-friendly and pollution-free product, without any carcinogenic classification.

It has good thermal stability and is not affected by thermal shock.

It blocks far-infrared radiation and is not corrosive.

Fiber elasticity is good.
Application
Insulation of various kilns, high-temperature pipes, and containers.

Furnace door, valve, flange seal.

Fire door and fire shutter material.

High-temperature furnace door curtain.

Engine and instrument insulation.

The fireproof cable coating material is, high-temperature fireproof material.

Fabric for thermal insulation.

Flue lining.

High-temperature filtration, sound absorption, and other applications to replace asbestos.